Your Listening To !
Nick Moss & The Flip Tops " Your Red Wagon"
From The " Live At Chans " Cd
SCROLL DOWN PAGE FOR ALL DIAMOND STATE BLUES SOCIETY SHOWS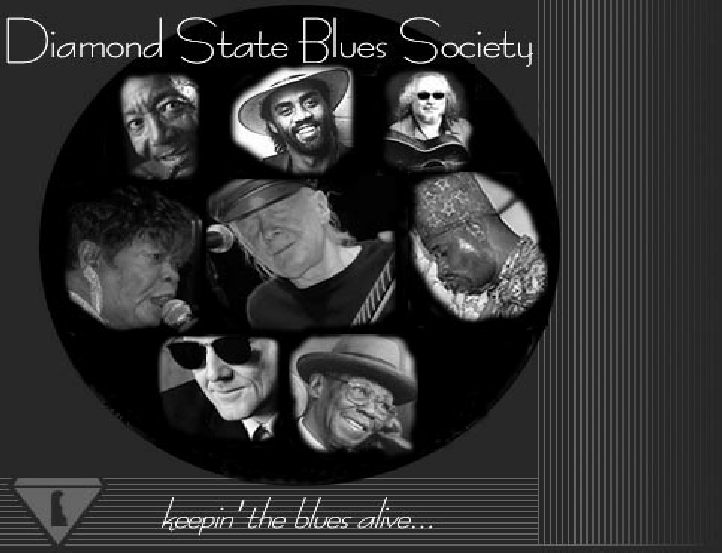 The Diamond State Blues Society
Along With
The Saint Georges Country Store
Present These Ticketed Events !!
SHOWS NOT TO BE MISSED !!!!!
Performing From 7:30 pm to 10:30 pm
Tickets For All Shows- $20 Blues Society Members &
$25 Non -Members
Due To The Intimate Atmosphere ,Only 45 Tickets Being Sold
For This Event & All Events Listed Below !
For Tickets Call The Country Store , Tuesday thru Saturday Between 12 noon & 9 pm or Send Check Or Money Order to DSBS P.O. Box 863 Middletown De.19709.
You Can Also E-mail the Blues Society - Gene - mrbluz2@aol.com
___________________
Coming Tuesday December 17th !!
BLUES • R&B • SOUL & A LITTLE BIT OF ROCK N' ROLL
THE NICK MOSS BAND
"Moss waxes pyrotechnic with an explosive six-string performance that storms out of your speakers like a bombing run."
—
Rev. Keith A. Gordon, About.com
7:30pm to 10:30pm
$20 Blues Society Members /
$25 Non - Members
__________________
Performing On Thursday December 19th !
From 7:30 to 10:30
Delmark Records Recording Artist
Studebaker John
And The Hawks
Studebaker John and His Band Perform From :
7:30pm to 10:30pm
Tickets !
$20 Blues Society Members & $25 Non -Members
Tickets / Reservations
For info about any of these shows call the Country Store
302-836-8202
Or E-mail Gene - mrbluz2@aol.com
Remember Only 45 Tickets Will Be Sold For Each Event !
Reserve Your Spot Now !!
Saint Georges Country Store
1 Delaware Street
Saint Georges,Delaware 19733
____________________________________________________
Performing On Valentine's Day
Friday February 14th
7:30pm to 10:30pm
Only 45 Tickets To Be Sold !!
All Info Is Posted Above !!!!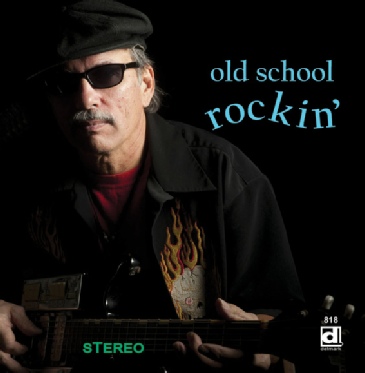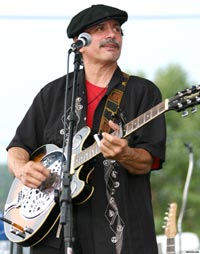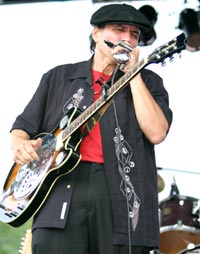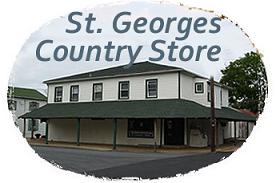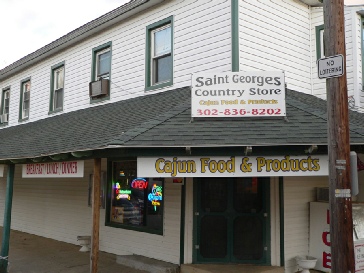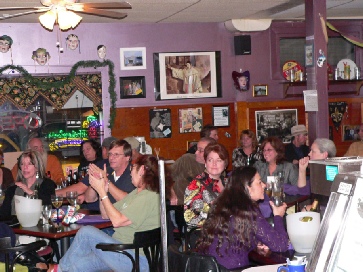 NOVEMBER 21st Thru 23rd
ENTERTAINMENT SCHEDULE
For The Cafe at Saint Georges Country Store
1 Delaware Street Saint Georges ,Delaware
Thursday
November 21st
Live Entertainment
With
BOX TURTLE BOB
6PM TILL 9PM
Blues , Rock & Just Good Time Music !
__________________
Thursday
November 22nd
Live Entertainment
With
Kenny Jones
7pm till 10:30pm
Blues & Rock
________________
Saturday
November 23rd
Live Entertainment
With
The Roger Girke Trio
Performing from 7pm to 10:30
For Full Monthly Lineup And Menu
Visit www.saintgeorgescountrystore.com
SAINT GEORGES COUNTRY STORE BECOMING THE NO.1 SPOT FOR THE BLUES IN DELAWARE !!!
For Reservations Call The Country Store
Between 11 am and 9pm Tuesday thru Saturday 302-836-8202
Cafe at Saint Georges Country Store
1 Delaware Street
Saint Georges , Delaware
Daily Food & Drink Specials
Tuesday Thru Friday between 4pm & 6pm
Half Price Appetizers & Drink Specials!!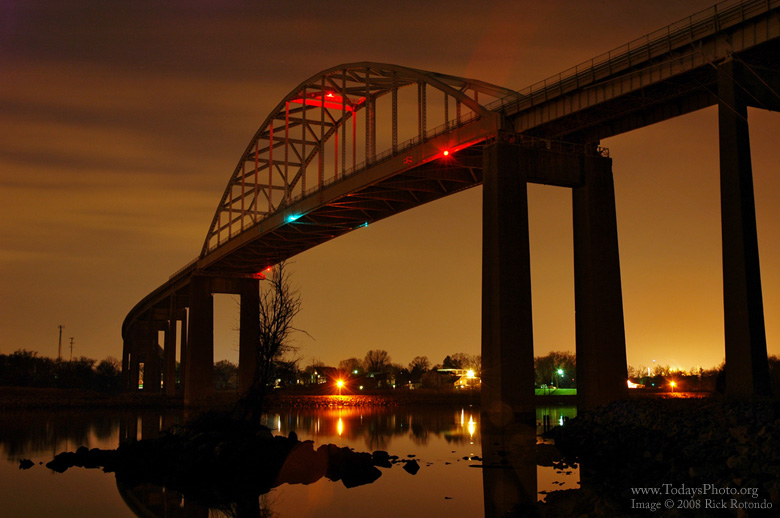 2013 Saint Georges Blues Festival
We would like to thank all who attended this years
2013 Saint Georges Blues Festival !
With out your support this would not be a success!
Thanks goes out to Bob Settelen of Bucks County Blues Society for Keeping us on time and flawless through out the day !
And to all the Volunteers who donated their time to help make this event a success.
A special Thanks goes out to Four Seasons Motorcycle Club who donated their time to work the parking lot and security !
And To Carl Simpson & The Sound Crew from Audio Matrix for keeping us grooving throughout the day ! And to all the sponsors who made it possible . Hope to see Everyone Next Year On June 14th 2014 !!!
A Special Thanks Goes Out To Everyone Who Attended The 16th Annual House Rockin' Party On Saturday March 9th. The Turnout Was Great ! We Like to Thank The Sound Crew Who Had Their Hands Full With The New Sound System , They Still Pulled Off A Great Job.
And Thanks Goes Out To The Staff @ J.B. McGinnis For Allways Making Our Events Memorable With Such Wonderful Service . And To All The Family And Friends That Donate Their Free Time To Make These Events Happen !
17th Annual House Rockin' Party Lineup Coming Soon !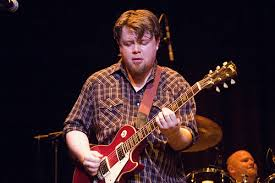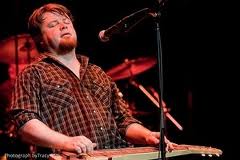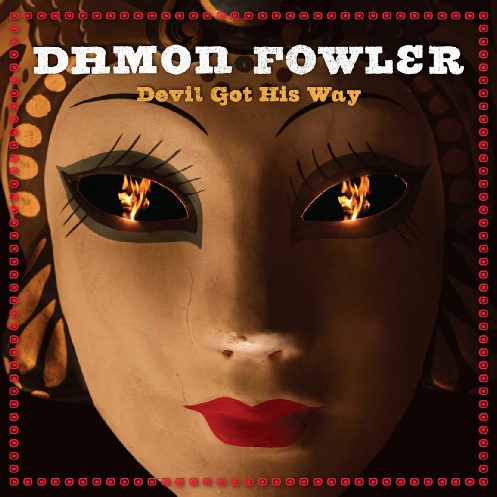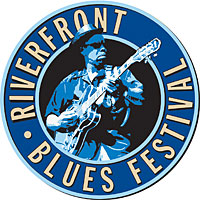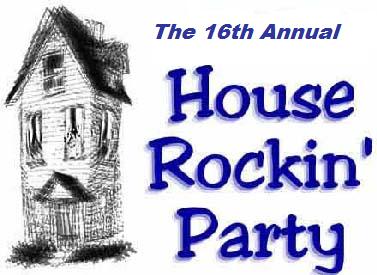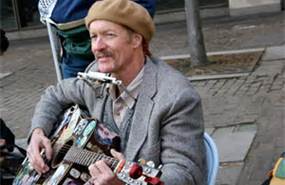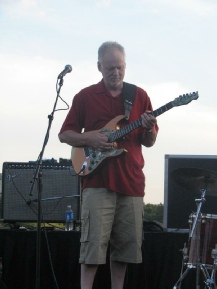 "Moss reaches deeper into soul, funk and rock 'n' roll on Time Ain't Free, which is slated for release next March."
Billboard.com
"Nick Moss is one of the most consistent current blues/ blues-influenced artists… [His] style is a heavy blues with grit and sweaty grind…" — Elmore Magazine
"Here I Am will have immediate appeal for anyone who enjoys classic rock, and is hip enough to grow on open-minded true blues fans. Nick Moss remains an artist with important things to tell us." — Blues Revue

"Nick is at it again here, pushing the evolution of his music, stylistically as well as sonically. The tunes are genuine and intense." — Jimmy Thackery

"Nick Moss continues to push the boundaries of traditional blues while keeping his music vital and forward-thinking for blues fans in the 21st Century. Here I Am makes a bold statement and is Nick's strongest set to date." — Nashville Blues Society [Close]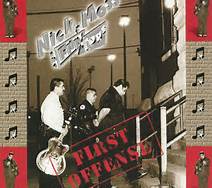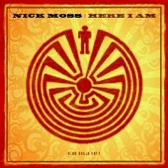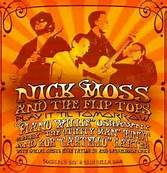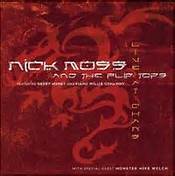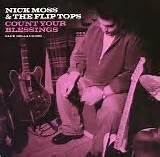 Studebaker John was born in Chicago in 1952, and has lived his whole life there. An avid music fan as a youngster, he learned to play several instruments, including first the harmonica, then the drums, and in his late teens, the guitar. He came of age in the '60s, so was part of the rock 'n' roll/rock generation. It was a time when musical boundaries and barriers were being broken down, and elements of different styles were combined into something new and vibrant that filled the airwaves of AM radio. John liked a lot of different music, but as a young teenager he'd occasionally hear songs that especially captured his attention and imagination. "At the time, I had no idea that this music was called blues, but listening to the radio, you'd hear Jimmy Reed, Freddy King, Slim Harpo, and things like that, all mixed in with other music I listened to." A few years later, that included the music of the Yardbirds, the Rolling Stones, and Peter Green's Fleetwood Mac in England, and in the USA, Bob Dylan, Paul Butterfield, Mike Bloomfield, Johnny Winter, the Allman Brothers, ZZ Top, and countless others, all of whom took their inspiration from Chicago's electric blues, and added a hard rocking edge to it.
Also during the '60s, John was traveling the city; working in his family's plumbing business, which sometimes took him to the Maxwell Street open air market, where he heard street musicians playing a raw electrified blues for tips. "I got to see Big John Wrencher, the one-armed harp player who was a Maxwell Street regular and played with just a guitarist and drummer. I was spellbound. His music was simple yet so powerful." The music he heard on Maxwell Street drew him in, and he started hanging out at clubs on the South and West Side to catch live acts. One memorable night he saw a performance by Hound Dog Taylor that resulted in a personal epiphany: "I had to play slide guitar."
Over the next couple of decades, John played every chance he got, sometimes sitting in with the cream of Chicago blues players, such as Big Walter, Jimmy Johnson, Buddy and Phil Guy, James Cotton, Jr. Wells and Hound Dog Taylor. He built a reputation as a performer with an exciting, propulsive guitar style, and also developed into a fine blues harpist and vocalist. He became a sought-after sideman and session musician. For example, when the remnants of The Yardbirds and the Pretty Things came to Chicago in the early '90s looking to make a blues album, they tapped John to provide guitar and harp backing. Shortly thereafter, he was asked to join the reformed Yardbirds, an offer John tuned down in order to record his own music. He realized that he wanted to stop playing cover versions of others' music, and to develop his own voice as a songwriter. "Writing songs is the most satisfying part of my job. I write a song to make myself feel better, and I hope it makes others feel better, too." Since then he has put out more than a dozen albums of all original music, recording on the Blind Pig, Evidence, and his own Avanti labels. It is fitting that Studebaker John is now with Delmark, the oldest existing Chicago-based blues label. He is a Chicago blues original, who plays from the heart and always takes his own distinctive approach to contemporary blues.
"On my last CD, Maxwell Street Kings, I wanted to capture the raw, less-is-more sound that I first heard on Chicago's Maxwell St. My new CD, Old School Rockin', is rockin' blues that helps people to forget their troubles. I've tried to incorporate the raw blues sound into songs that strive to be more contemporary and without musical boundaries. It's what that sound turned into in the late '60s and early '70s, when the raw blues heavily influenced many contemporary artists, and changed the course of popular music. Old School Rockin' is for all the people, from the rocking blues crowd to the purists, and from the young folks just getting into it to those who've been listening all along."
Old School Rockin' presents Studebaker John at the top of his game on 14 original compositions, and is a satisfying listen from beginning to end. Recorded with a minimum of overdubs and a "live-in-the studio" feel, it's taut and driving. Highlights include the Latin groove of "Mesmerized;" the swampy, gut-bucket rhythms of "A Disease Called Love;" the wages of sin rocker, "Fire Down Below;" with its very fine harmonica break; the hill-countrified "Tumblin' Down The Road;" and the live show favorites, "Rockin' Hot," "She Got It Right (Dress So Tight)," and "Fine Little Machine."
~Michael Dixon
Dixon is the former Director of Blues and Roots Music for WRBC, Bates College, and a contributor to blues guides and publications.
DAMON FOWLER BIOGRAPHY
With his hybrid of roots rock, blues, and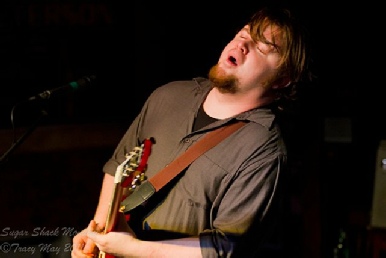 sacred steel, Florida native Damon Fowler started wowing audiences with his musical exploits as a teenager, building a reputation as one of the hottest young players on the scene. Adding songwriting and vocal skills to his repertoire over the years has brought him many accolades, with critics extolling his originality and maturity as well as his technical guitar expertise. In last year's "Best of Tampa" poll, Creative Loafing magazine named him "Best Guitarist... And Slide Guitarist... and Lap Steel Player... And Dobro Player."
Sugar Shack, Damon Fowler's Blind Pig Records debut showcases a fresh and exciting rising star at the height of his powers as a performer and writer. Damon's sparkling original compositions pair perfectly with well-chosen cover tunes from Billy Joe Shaver, Merle Haggard, and the Amazing Rhythm Aces. And Damon's soulful vocal delivery and instrumental prowess continually excite and delight. He said he was honored and excited about working with Blind Pig, noting that he's looking forward to furthering the blues tradition by "making roots music for my generation as well as for generations to come." Scott Cable, renowned for his work on Blind Pig's acclaimed comeback album by Nappy Brown, served as producer.
Fowler's guitar work has been compared to Johnny Winter and Jeff Beck, while his slide guitar has a hint of the late Duane Allman. He can play fiery guitar runs with the best of them, but it's his lyrical work on lap steel and Dobro that makes him stand out among the legions of guitar heroes.
Reviewing a recent performance in Illinois, Juke Joint Soul said, "Fowler's heavy helping of swamp rock and slide guitar blues conjured up a huge lightning storm. Having full command of his voice as an equal instrument to his guitar, Fowler can easily croon you to sleep as he could belt out a jump blues or a Credence-like swamper. This kid has got the tools to take on the big stage."
Born and raised in Brandon, Florida, just outside of Tampa, Damon Fowler first picked up the guitar at the age of twelve. After being shown a few chords, it was apparent that he was a natural. While his friends were listening to the musical flavor of the month, Damon was digging into the Blues, and was soon playing small clubs in and around the Tampa Bay area. Years later, with thousands of shows behind him, he is one of the most unique and seasoned artists on the national circuit.
Damon, already a master of the six string, developed a powerful command of the lap-steel, dobro, and slide guitars, and continues to astound audiences at every performance. Because of his versatility, he has been called upon to work with such acts as Jeff Beck, Buddy Guy, Johnny and Edgar Winter, Robin Trower, Gregg Allman, Jimmy Vaughn, Junior Brown, Rick Derringer, Little Feat, The Radiators, Chris Duarte, Delbert McClinton, and numerous others.
Damon's first CD, released in 1999 and titled Riverview Drive, is a solid recording of all original material. After hearing Damon, Rick Derringer was sufficiently impressed to produce and perform on the project. Electric Blues called it "an all-around solid effort," with "plenty of strong guitar jams." In a review of Damon's second self-released CD, 2000's Roots And Branches, Robert Murphy wrote, "He doesn't just play the blues, he feels it and it shows in most everything he does. He has the style and guitar chops to please the guitar freaks and the singing ability and personality to please the women in the audience." In 2003, Damon released a sizzling live album called Live At Skipper's Smoke House. It garnered quite a bit of attention. As Gary Weeks wrote in Southwest Blues CD Review, "When one hears Fowler's shit kickin' slide on "Sweet Marmalade" and his ultimate Warren Haynes' slide impersonations on Johnny Winter's "TV Mama", you wonder how such a good thing can stay buried. Take a listen to the CD of The Damon Fowler Group Live and you won't need too much convincing... If you're not feeling a groove, then check your pulse."
Local, state and national audiences are flocking to Damon's sizzling stage shows. Described as having a 'take-no-prisoners' attitude, his trio generates powerful energy and presents a dynamic and dramatic delivery. Fans in the audience get swept up in the moment, and there's no doubt the guys on stage are having a ball performing.
Sugar Shack's producer Scott Cable remarked at the end of the sessions, "Working with Damon, I really understood why so many people are in his corner. He is talented, bright and just a very gifted artist without all of the usual ego and weirdness that sometimes accompany someone so talented.
WWW.DAMONFOWLER.COM
Stay Tuned For More Upcoming NATIONAL ACTS
To Perform @ The SAINT GEORGES COUNTRY STORE

Blues Blast Going To Memphis Fundraiser Dec 8th
J.B. McGinnis Pub & Grille , Scroll to Bottom of This Page For Info !