Welcome to the website of the Diamond State Blues Society! Formed in July of 1997, our mission is sim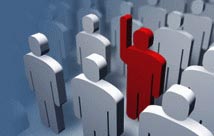 ple: We're dedicated to the preservation and presentation of Blues Music. Our goal is to support local artists as well as to bring national acts to the Diamond State. We're a non-profit group of music lovers intent on fostering an appreciation of the blues. We will be staging live shows and events towards that end.


We're member driven and we'd like to hear from you for membership and input into our direction. Our hope is to produce both an online and paper version newsletter, the Bluez Newz, about 4 times a year to let the devoted know what's cookin' with blues in the Diamond State. Information on membership and ticket purchases can be found on the membership and ticket info pages.


Our shows happen at the J.B. McGinnes Pub & Grill on Basin Road in New Castle, DE This facility offers an outstanding sound system and stage area for the excellent viewing of events along with top-notch accommodations for the enjoyment of beverages, food and dancing.

We are the brainchild of Gene Fontana, our President, and exist through his vision and continuing hard work and the work of a committed Board of Directors and volunteer members. Blues lovers in Delaware thank them. Join us and they'll thank you too as we all strive to keep the blues alive!

DSBS V.P. Sonny Dill with Shemeka Copeland

Diamond State Blues Society
P.O BOX 162
Saint Georges , Delaware 10733
Phone DSBS: Gene - (302) 376-6298 or Sonny - (410) 398-8334 Email: Gene or Sonny